Software Database Home
Latest updates
Categories
·
Anti-Virus
·
Archivers
·
Audio & Music
·
Business
·
CAD & Design
·
Comms
·
Converters
·
Demos
·
Desktop
·
Disc Utils
·
DTP & Fonts
·
Editors
·
Educational
·
Emulators
·
Encryption
·
Games
·
Graphics
·
Internet
·
ISPs
·
Java
·
Misc
·
Modules
·
Networking
·
OS stuff
·
Programming
·
Psion Utils
·
Sillies
·
Video
·
Y2K
·
Mailing Lists
·
Newsgroups
·
Companies
Welcome to our comprehensive RISC OS software links database. We have links to many hundreds of freeware, shareware and commercial applications for you to download.
To see a list of updates in the past seven days, click on Latest updates.
Some of the older links may be out of date but, rather than remove them, I've left them in the database in the hope that visitors may report any new locations, rather than just forget about them.
If you would like to submit a new entry, please complete our form.
Featured Download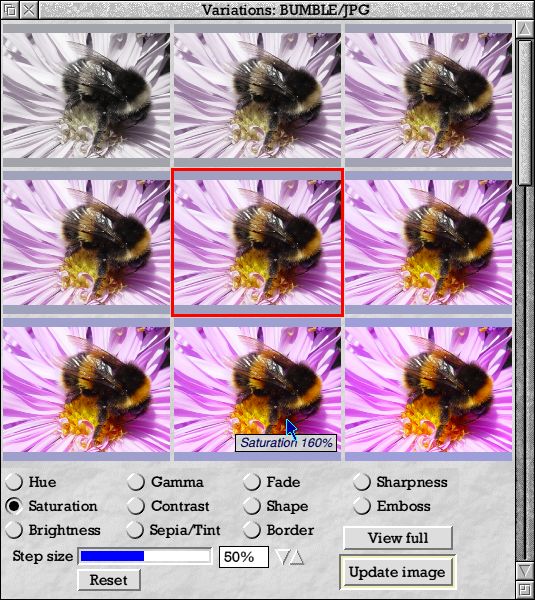 Graphics
Variations 0.41d
9th Jun 2008
Freeware
A very useful image processor which allows for a number of effects to be applied to images.
Recently Featured Downloads
Misc
MiscSetup 1.13
1st May 2008
Freeware

Misc Setup is a plugin for the universal !Boot configuration system and allows you to configure various options which aren't catered for in the standard configuration options.

Download 44KB

Desktop
XEarth 0.11b
29th Mar 2011
Freeware

XEarth displays an image of the Earth on the RISC OS pinboard. The image is accurately shaded according to the position of the sun, and is updated regularly. The display is highly configurable, and the program can also be used to generate useful images of the globe for other purposes (such as the picture above).

Download 401KB

Desktop
MoreDesk 1.20
29th Mar 2011
Demo

MoreDesk allows you to organise your windows on over a space which is larger than the normal desktop. It does this by creating a grid of desktop spaces and by allowing you to select which of these is the one you are currently looking at.

Download 4.1MB

Games
Hex-A-Hop 1.00
7th Nov 2006
GNU/GPL

Game Hex-a-Hop.New Version 7/11/06

Download 1.0MB

Emulators
PicoDrive 0.11
3rd Dec 2006
GNU/GPL

SEGA Mega Drive emulator for RISC OS.

Download 181KB

Graphics
Tau 1.60
21st Jun 2006
Freeware

Highly sophisticated graph-plotting software which produces publication (or demonstration) quality plots first time. Numerous abilities; read the documentation to find more

Download 177KB
If you would like to make a recommendation for our featured download, please contact us.
About our RISC OS Links Database: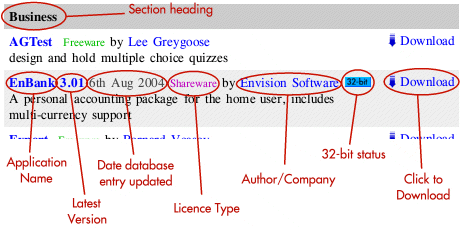 Our database is constantly being monitored, updated and improved. It's our aim to be the definitive RISC OS software database, including links to all those hard-to-find applications.
Each entry is clearly labelled and, by clicking on the entry name, more detailed information is provided, along with useful information about the software.

If you have any ideas for improvement, please feel free to contact us.

If you have an HTTP fetcher you can interrogate our database remotely to find the latest version of a piece of software, so that you could implement version checking in your own applications or within package management software.

For full instructions on how to do this, please view the automaton page.
RISC OS Software Collections, by Subject Category
If you know of any other RISC OS software collections, please contact us.
Other RISC OS Software Directories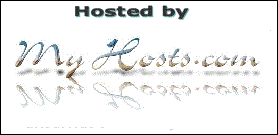 Developers
Submit a File
Automaton
Feedback
Recent updates
SiteMatch 2.45
22nd Apr 2013
MoreDesk 1.20
29th Mar 2011
XEarth 0.11b
29th Mar 2011
HyperEdit 1.00
29th Mar 2011
CDParanoia 0.062
29th Mar 2011